Virtual School Tour
At Kerrimuir Primary School, our aim is to develop each child to their full academic, social and physical potential. We are focussed on moving children forward, with strong classroom teaching in all curriculum areas and by implementing effective programs to ensure this happens!
We are passionate about educating children for the future. Take a look at our Virtual Tour section to see some of the fantastic programs we have available.
Welcome to Kerrimuir Primary School
At Kerrimuir we have over 50 staff. Our students develop high level ICT skills through online learning and assessment. Kerrimuir's 'bring your own device' iPad program, broad programs and the introduction of the MSL program, ensures students work to their maximum, reaching their potential.
Our excellent academic results are improved by extensive programs for accelerated learning support (including individual and small group literacy and numeracy support from Prep to Grade Six). We aim to present stimulating curriculum programs, taught by our dedicated, hard-working and friendly staff.
Message from the Principal
Kerrimuir Primary School is committed to providing a safe, supportive and nurturing environment in which diversity is valued. Our school community will teach students many things about life to enable them to enter and participate effectively in society through:

Providing an innovative, challenging and inclusive curriculum
Explicit teaching based upon synthetic phonics and the MSL program in the teaching of English
Explicit teaching based on hands-on Mathematical learning and problem solving in the real world
Promoting a culture of excellence
Acknowledging and celebrating individual achievements
Instilling knowledge, values, beliefs and teaching the essential skills to become life-long learners and
Developing resilience in students to enable them to lead healthy and well-balanced lives.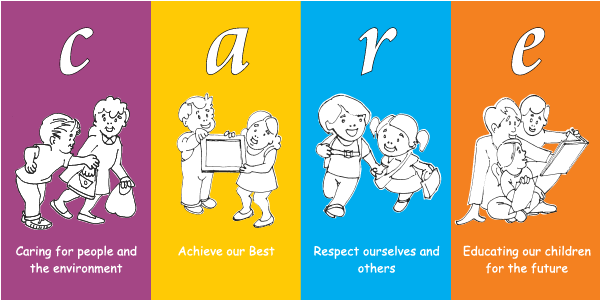 At Kerrimuir.. We CARE
With the whole school community, we developed a set of agreed values for our school community, to encompass who we are and our aspirations for our staff and students. These will follow our high expectations for schoolwork, behaviour and the respectful way in which we communicate and care for each other, ourselves and the environment. We seek to prepare our students for their future. Our aim is always to make a positive difference for each child at our school. Our main focuses are literacy, numeracy and developing creativity, independence and problem solving skills.
Kerrimuir Primary School
Principal:
Michael McLean
Molbray Street
Box Hill North VIC 3129
Phone: (03) 9898 1494
Email: kerrimuir.ps@education.vic.gov.au

Office Hours: 8.30am - 4.30pm